Certified Nursing Assistants, A Crucial Component In Patient Care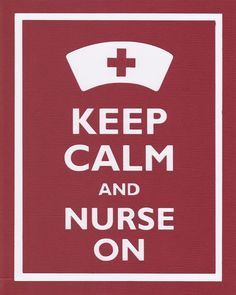 Becoming a certified nursing assistant (CNA) is an exciting and rewarding career choice. CNAs have the skills and flexibility to work in a wide variety of environments including, hospitals, outpatient centers, adult daycare facilities or private homes.
As a CNA you will work closely with registered nurses (RN) and licensed practical nurses (LPN) in providing direct care to your patients. You are often the first line of intervention when it comes to patient care, providing first hand observations as to changes in patient behavior or physical state. CNAs work to assist the RN or LPNs in providing needed medical care to patients in many circumstances.
A certified nursing assistant has a wide variety of responsibilities. Checking vital signs such as blood pressure and heart rate, administering certain medications, changing dressings and ensuring a sanitary environment for the patient are but a few. Because there are requirements for training and state certification in order to work as a CNA, you will have a wider ranging number of responsibilities versus a nursing assistant. Find more on the specific requirements here. Training will potentially allow you to perform catheterizations, enemas and a number of other more skilled procedures.
A CNA is often the primary liaison between the patient and the medical professional and therefore a crucial component of care. Observations made by the CNA related to patient changes are hugely important to maintaining the proper course of treatment and care. A CNA must be observant and able to recognize signs of change in response to treatment and accurately relay these changes to medical professional in charge. Communication between patient and CNA, and CNA and the medical staff is a large part of a patient's circle of care. The importance of accuracy and clear communication cannot be over-emphasized.
It is also critical that people who fulfill these roles have a genuine desire to provide a positive experience for the patients in their care. An empathetic and compassionate demeanor helps to keep patients calm and positive about whatever care is being provided. CNAs, and most medical staff, see the patients at their most vulnerable. Patients will often look towards you for words of encouragement or comfort.
Certified nursing assistants have a wide variety of work environments from which to choose. Whether you are most comfortable in a hospital setting or a home health care environment, you will find that skills taught during the nursing assistant certification process will allow a great deal of flexibility in your options. Positions also vary from full to part-time, salaried or hourly. Much of this is determined by availability, geographical location and facility type. Many who become CNAs use the experience as a first window into patient care services and pursue additional credentials in the medical field. Experience working as a CNA will often help in applying to nursing programs or other medical training.
Working as a certified nursing assistant can be a fulfilling and exciting career choice. Training for this position is available through many programs and typically able to be completed in a matter of weeks making the time between training and employment on the shorter side.
For further reading on becoming a CNA, see this site for helpful career and classes information.
To be informed of the latest articles, subscribe: